Begin reducing your utility bills here!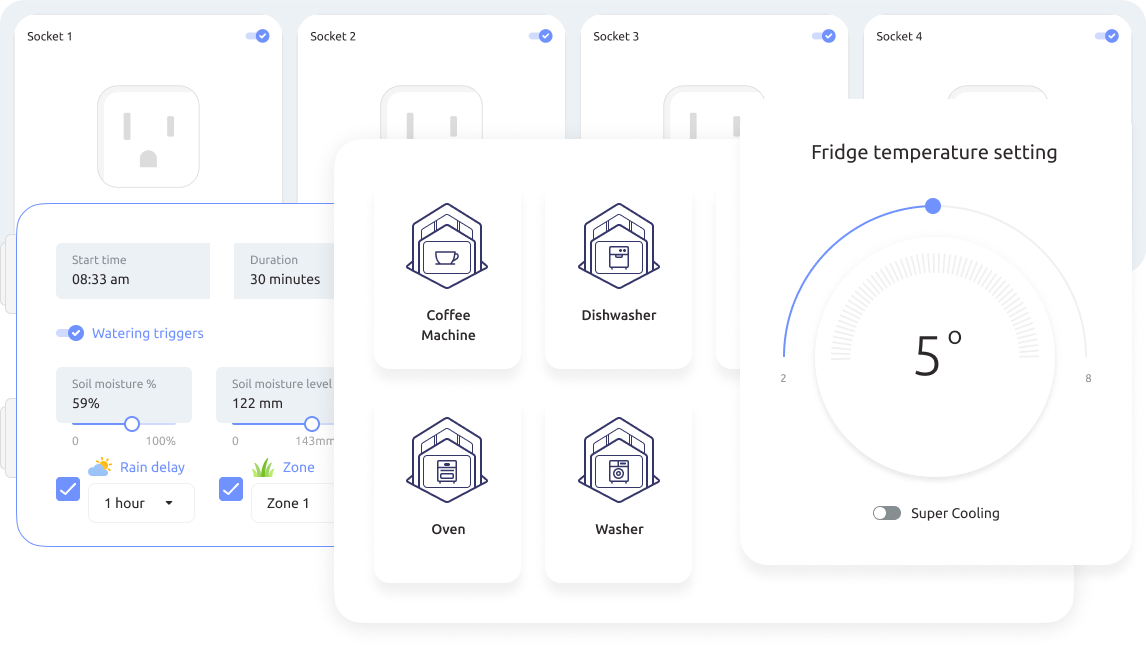 Manage all of your home devices from a single location
If you're like many homeowners, you may already have a range of smart devices in your home. But managing them all can be a challenge, especially if you want to meet specific energy bill goals. That's where Akeptus comes in.
Akeptus allows you to connect to and manage all of the devices located behind the meter from a single location. This means you can easily monitor and control your energy usage, and take the steps needed to meet your specific energy bill goals.
With Akeptus, you can see exactly how much energy each device is using, and make informed decisions about how to optimize your energy usage. You can also set custom energy usage targets and alerts, and receive notifications when you're on track to meet your goals or if you need to make adjustments.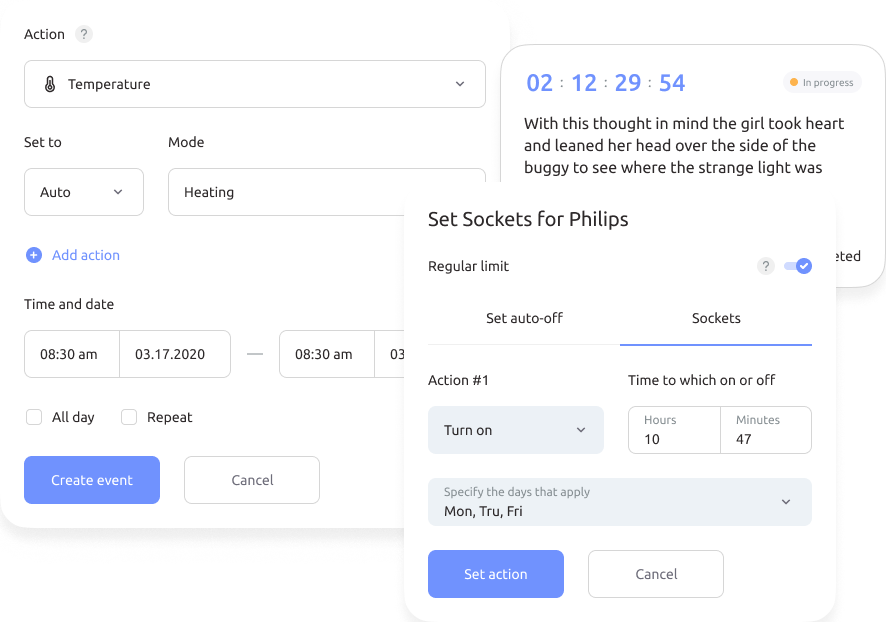 Flexibility for new appliances and devices
As a homeowner, you want to have the latest and greatest technology in your home, but it can be a challenge to keep up with the constant stream of new devices and appliances. That's where Akeptus comes in.
Akeptus is flexible and adaptable, making it easy to integrate new devices and appliances into your existing home automation system. No matter how state-of-the-art your appliances look today, you can be sure that even more impressive models will be developed in the future.
But that's not all. Akeptus also makes it easy to add new devices to your existing suite of smart home technology, whether you're replacing older appliances or discovering new technology to enhance your indoor and outdoor spaces.
In short, Akeptus is the perfect solution for homeowners who want to stay up-to-date with the latest lifestyle technology. Its flexibility and adaptability make it easy to integrate new devices and appliances, and keep your home automation system running smoothly.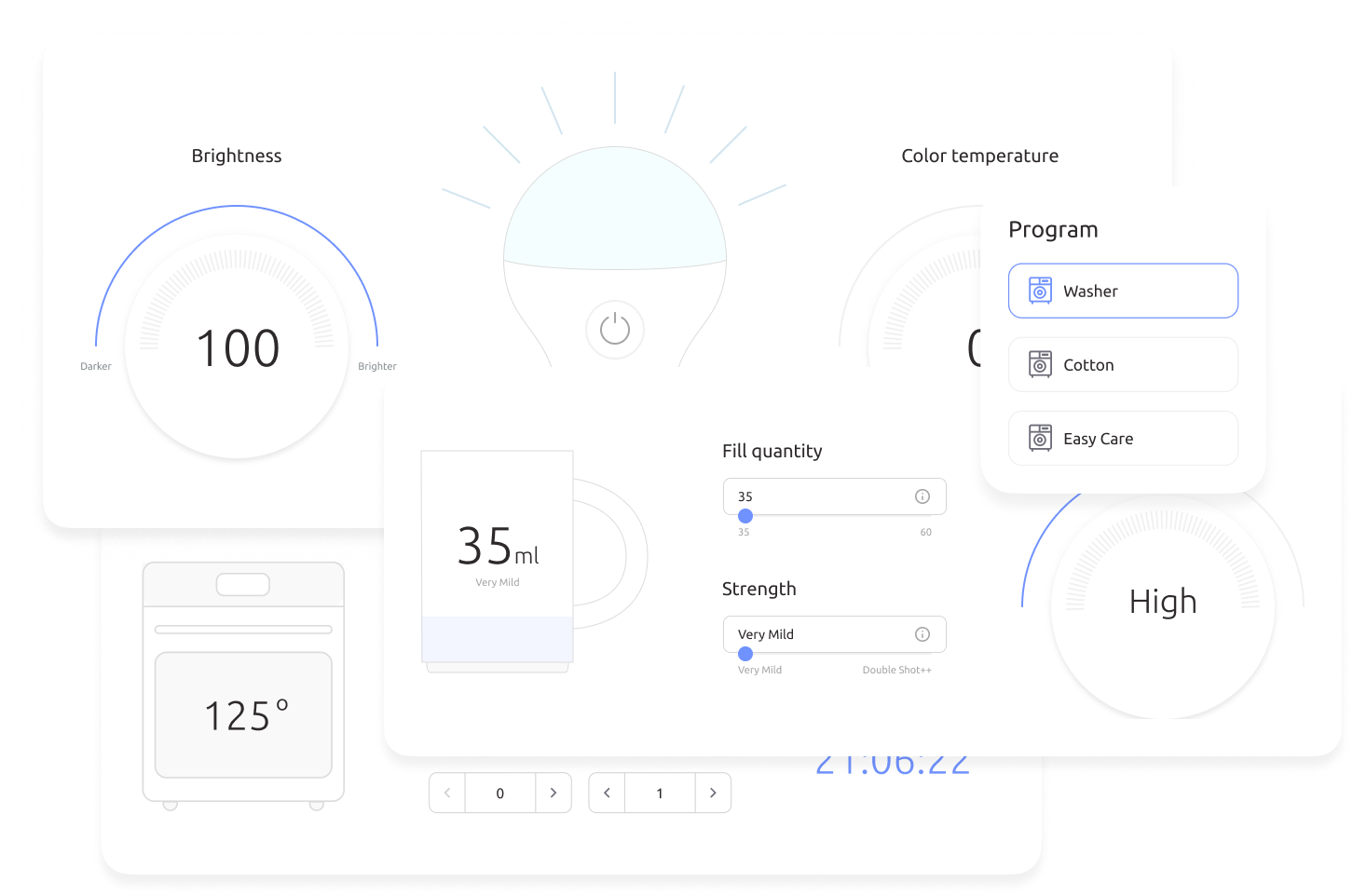 Home monitoring
Akeptus gives you the power to control your home functions from a distance. You can order your house to cool down just enough time before you get home from work on a scorching day.
You can check to see if you've left the lights on, who's at your front door, or make sure you turn off all your media while you're away.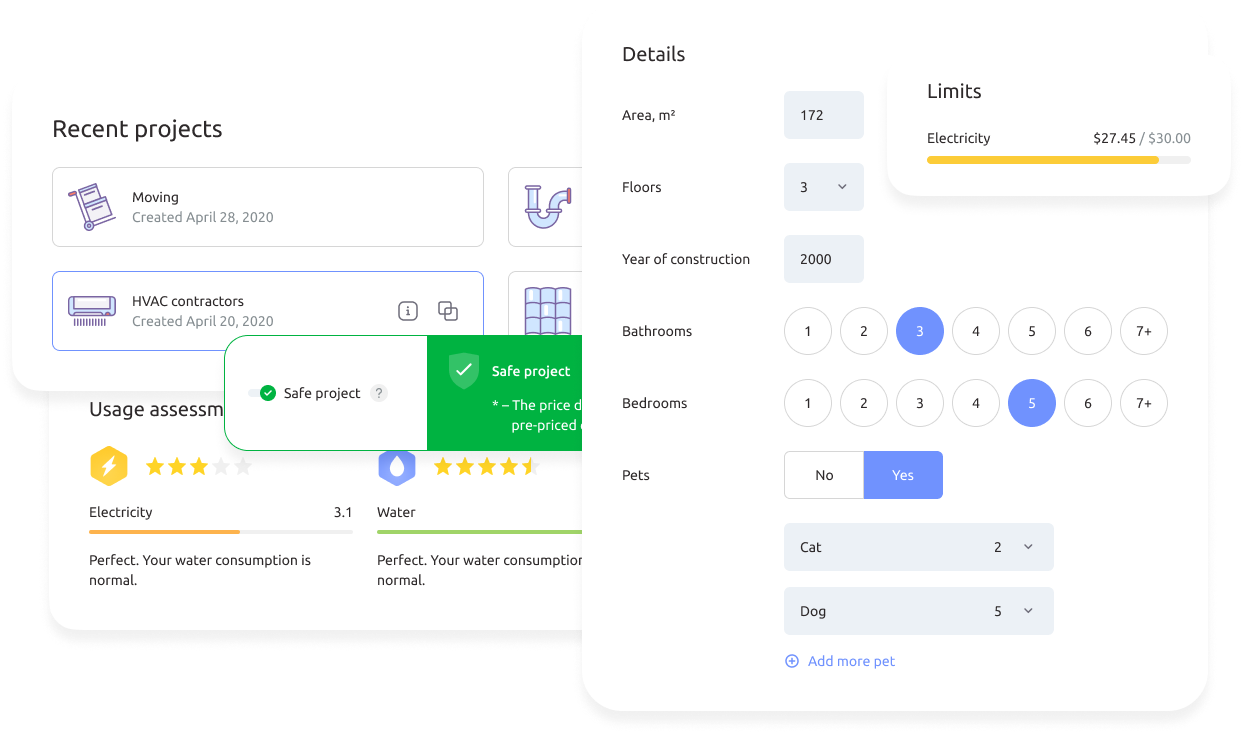 Increase energy efficiency
Akeptus can make your home energy-efficient. Our breakthrough artificial intelligence technology learns your schedule and temperature preferences, gives you more precise control over your home's heating and cooling and suggests the best energy-efficient settings all day.
Lights and motorized shades can be adjusted to switch to evening mode when the sun sets, or when you enter or exit the house, lights will turn on and off automatically. Hence, you never have to worry about wasting electricity.
Your home is where your heart is.
It's a reflection of who you are and what you care about. Yet, when it comes to energy use under our own roof, many of us are in the dark. Until now!
Akeptus™ is your partner for change. We use the power of Artificial Intelligence (AI) to help you lower your monthly bills and protect the planet through lower carbon emissions.
Our affordable and easy-to-use smart system allows you to control your lighting, water, heat and cooling usage while it learns what your most comfortable settings are.
Our system is compatible with a broad range of thermostats and smart lighting controllers. And though many of us love tech, we aren't all experts at getting it up and running.
That's where our installers come in! We have partnered with a network of independent, screened and credentialed pros who can get your smart systems set up for you.
The rest is easy!
Optimize your energy usage and save on your utility bills.
Our AI technology analyzes your consumption patterns to find the perfect balance between comfort, energy efficiency, and budget. Enjoy a comfortable home while cutting down on your energy expenses.
Your one-stop solution for managing your utility bills
We understand that high utility bills can be a source of stress and frustration, which is why we're here to help. Our platform is designed to give you complete control over your energy consumption and costs. We use cutting-edge technology to provide you with real-time data on your energy usage, so you can see where you're using the most energy and make adjustments to lower your bills.
Our user-friendly interface makes it easy to monitor your usage and set budgets, so you can stay on top of your bills and stay within your budget. We also offer energy-saving tips and advice to help you reduce your consumption and save money.
Home automation
Akeptus™ automatically saves you money, whether you are in or out of your place of residence. This lets you prioritize comfort when you are home and savings when you are out.
Beta Login
Discover how to lower your utility bills with Akeptus™
Akeptus™ is an innovative solution that helps you take control of your energy consumption. By analyzing your usage patterns and alerting you of high-demand pricing, you can make smarter choices and save money on your bills. With Akeptus™, you don't have to sacrifice comfort for cost-efficiency, enjoy both with ease.
Beta Login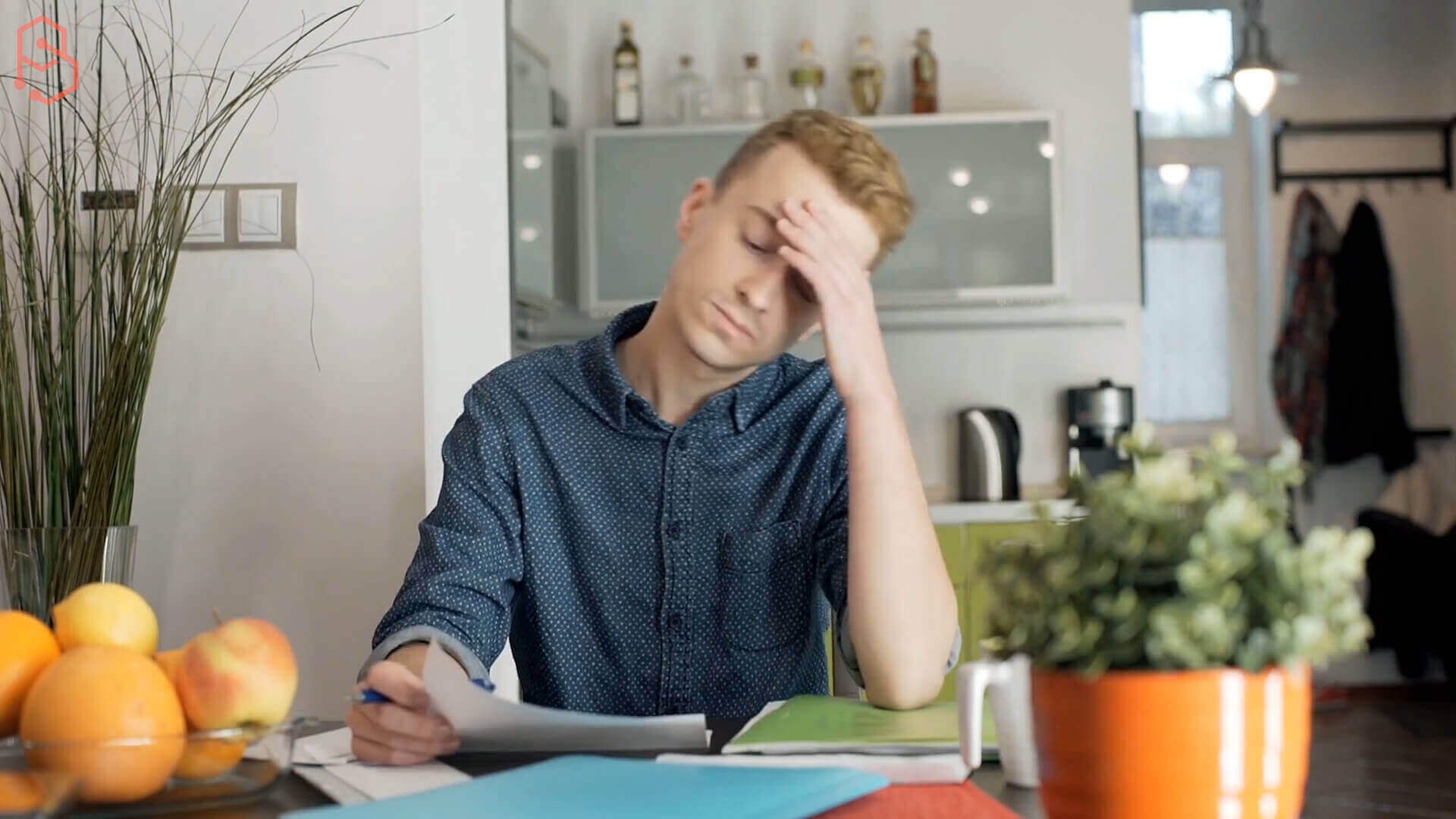 You can also use Akeptus™ to get these benefits:
When you add Smart Plugs, Smart Switches/Smart Lights, and a Smart Water Monitoring System
Smart Plugs

Know the energy usage of plugged devices. Manage costs in real time. Have Akeptus™ learn and work for you.

Smart Water Monitoring System

Wasting water affects your utility bill and the environment. Gain control over leaky faucets, errant sprinklers, and running toilets to help curb the nationwide waste of one trillion gallons of water a year.

Identify and track water usage, trends, and leaks in real-time.

Smart Switches/Smart Lights

Leverage natural light to cut energy costs. Automatically lower usage in vacant rooms. Save the planet while saving money.
"Akeptus™ requires a paradigm shift"
Which means a fundamental change in approach or underlying assumptions.
We're at the beginning of a paradigm shift about the ways humans "do energy". Before we can fully realize this shift, we need to look at our base assumptions. Here's what most of us believe to be true about home energy usage:
You can't control energy consumption in real time.

There is no way for you to see your energy usage as it happens.

When you can't even know if your energy usage is correct or not, you certainly cannot control your consumption in real time.

The utility bill is your only source of energy information usage.

Utility companies charge you after you've consumed the energy. They provide no proof that the usage is accurate.

You have no way to verify if your billed usage is correct, and you cannot check their usage numbers. You have no recourse but to simply trust that your bill is accurate.

You don't know how much energy your devices consume.

There is no way for you to know the energy your devices consume while they are consuming it.

You do not have the capability of seeing energy usage in real time.

You can't make intelligent energy decisions when you can't see what's happening.

You are not able to be comfortable in your home while saving on energy usage.

You have no way to optimize your energy usage while being comfortable. If you want to save on costs, you can't be comfortable.

If you want to be comfortable, energy costs shoot through the roof! You know that energy is being wasted but have no tool to control the waste.

There's nothing you can do to stop climate change.

Many people feel helpless in the face of the changing climate and its threats. It's such a huge problem looming over humanity. In fact, it's monumental!

You want to do everything you possibly can to make a difference. You just need the tool that will empower you.

Smart home technology is too expensive for anybody but the rich.

When you add up all the costs of a smart home, it adds up to thousands. That's not within the reach of a renter or minimum wage worker.

You want to save money and save the planet but don't see any way you can afford to do your share. It's frustrating!
"These beliefs are a thing of the past, and you can control energy costs now.
You don't have to wait for some magical future date when you can take control of energy usage. Instead, Akeptus™ can empower you in several ways."
Akeptus™ eliminates old paradigms
Putting control in the hands of residential energy consumers
With Akeptus™, you can control energy usage in real time.

Akeptus™ gives you energy usage information in real time. You can see how various activities impact your costs as you do them. This means you can make informed decisions.

You're no longer guessing at what saves energy usage and costs. Instead, now you know exactly which decisions save you money and can act proactively.

With Akeptus™, you—and not just the utility company—know the amount of energy you use while you're using it.

Now, when you receive a bill from your utility company, you can check the accuracy. You know what usages have combined to produce the total on the bill.

You don't have to rely on the utility company for their general "explanation" of your costs. You know while you are consuming energy how it will impact your next month's bill.

With Akeptus™, it's now possible for you to know what energy each of your devices consumes.

You know exactly the amount of energy consumed by each of your plugged-in devices. You now know more than the utility company does. No more frustrating conversations with the utility company "guessing" why your bill is so high.

You don't have to figure it out on your own. Akeptus™ does it for you. Now that you have consumption information readily available, you can use your judgment to control costs.

With Akeptus™, you can be comfortable in your home while managing your use of energy.

No more drastically-changing energy usage with various household members changing the dial. Everyone in the home can see energy costs in real time.

BIn the background, Akeptus™ works for you, keeping everyone comfortable in your home. Akeptus™ keeps your HVAC system and lighting operating at maximum efficiency.

With your guidance, Akeptus™ strategically manages energy usage and controls costs.

Akeptus™ is something you can use in your residence now to prevent further climate change.

You can do your part to prevent climate change by having Akeptus™ manage your residential energy use. You worry less about climate change and know you're doing all you can to slow and prevent it.

You have a lot more peace of mind knowing that Akeptus™'s artificial intelligence is doing the work for you. It's exciting to be empowered in making fully informed energy decisions.

Akeptus™ puts smart technology in the hands of everyone, no matter your income, to save energy.

You have the ultimate "smart house" for a fraction of the cost of those technologies. At a minimum, you need a smart thermostat and Akeptus™.

You probably feel like a genius for adding this inexpensive capacity to your house. Even better, your monthly energy savings can immediately exceed your Akeptus™ costs.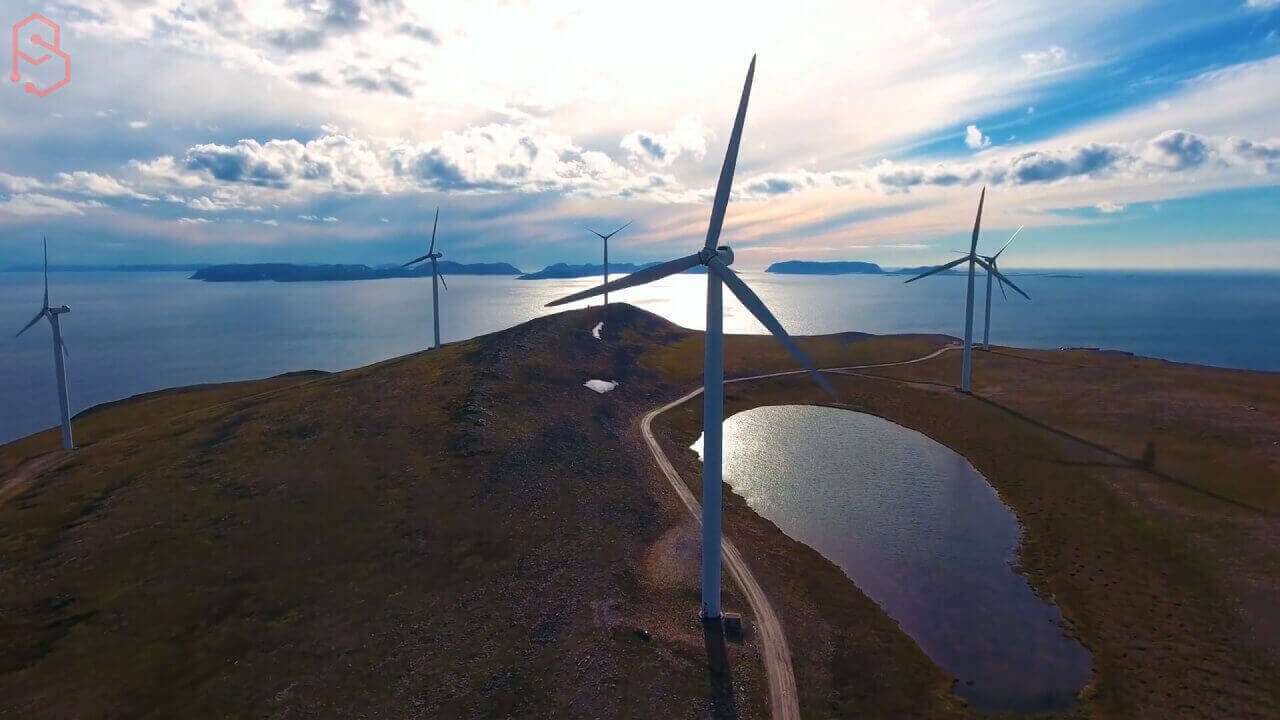 The AI tool that will bring social justice and save the planet.
Renewable energy is the key to better life for billions of people. Akeptus™ is here to redefine the way we use energy in our homes.
We use the power of artificial intelligence to make electricity affordable and eliminate waste.
Where to next?
Now you have an overview of Akeptus™ and how it can benefit you. To learn more about exactly what problems it can solve for you, click here:
Problems Akeptus™ solves